Michael
For legal advice, ask an attorney. This is not legal advice.

In order to have a binding agreement it needs to be confirmed by the maker. (meaning it shows a date when the counter offer was received. In a Multiple Counter offer situation, the maker signs in Box 7. If it were a single counter offer, they would sign acceptance in line 6.

As stated below, your Realtor should be explaining this to you.

Escrow begins with one of the Realtors takes the signed purchase contract, with all applicable counters, with the deposit check, to an escrow officer.

To reiterate, you need to ask these questions to your Realtor or their broker.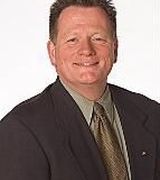 Contact
Without seeing the actual contract we can only tell you that you likely do not have acceptance if the seller has not signed in paragraph #7. Escrow usually begins the day the fully executed purchase agreement is given to escrow... but it sounds like you do not have that yet. What does your agent say? If you don't have an agent representing you, then the question is: why? You need someone in your corner who can explain all of this to you.