To Keith Sorom - Hi Keith, no I'm don't think I'm going to sell on Zillow. I'm listing with a realtor. Thanks for your concern and I do understand the confusion. Thanks again, lorrainefior.

Lorraine
I must say that I find your post fascinating. Apparently you think that because you had 20 Realtors inquire about listing your condo so now you think that you can sell it by offering a commission to buyer's agents and "save the selling side of the commission", is that correct?

So your ideas of "listing it" is to put it on Zillow. You know, you might be able to sell it yourself. If so, that will be great.

However, you might want to check out the link below.
-Over 1500 homes on the market,
- Over 4480 foreclosures
- market values declined 19.6%

So the homes that sell are few and far between. Of course, you knew that.

A couple of thoughts:

This post is not a question, it is a statement. So it violates community guidelines.
Sellers that opt to sell without professional representation, like you, sell to someone they know 5% of the time, someone they don't know 5% of the time, and 85% of the time list with a Realtor (NAR survey).
When they do sell they average 16% LESS that those sold by Realtors.

Good luck to you.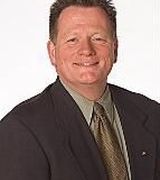 Contact