Tell your brother to short sale the home. He needs to be working with an agent that knows how to do that. A short sale is selling the home for less then he owes on it. When they get an offer the bank will have to approve it.
Lender will usually forward a package of info. for his completion regarding hardship. If he is not receiving a response from his "assigned staff member lender" request for another associate OR if all else fails contact the Pres. office of mortgage company amazing how quickly AT TIMES things can change ;)
Good luck
have him shoot me an e-mail and I will send him forms that the lenders will recognize and may be more likely to respond to....for a loan modification. Contact me through the site below.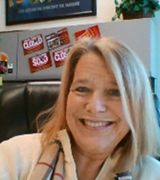 Contact