Normally, in a short sale situation such as this one, you may have to negotiate with the seller and/or the seller(s) lender and even negotiate a little bit with the listing agent to find out how your offer will be handled.

It appears there is at least one offer already at the seller's lender(s) for review. If your offer is better than the one already on the table, your offer may be accepted by the seller and then presented to the bank for consideration right away, or it may go in backup position. If your offer is not as good as the first one, the listing agent or seller may not consider it all.

Regardless of the asking price, or even what the first buyers offered, you may only want to get involved if you feel your offering price has some chance of being considered by the sellers lender(s).

As Rita said, there is a lot involved in a short sale, and I have just touched the tip of the iceberg. You will need an agent who knows their short sale tricks or you may get very frustrated otherwise. Rita and I both had listings in this Valencia neighborhood at the same time in 2007, so local knowledge like that is always good to have also.
Marili,
I would be happy help you with this if you are not working with an agent presently...I work Oceanside and know this area. This particular home is in a short sale position. Do you know what that means? Call me as I would be happy to explain how frustrating and a real challenge a short sale. There are a lot of things to know about a short sale. As you wait on the bank to look at your offer you could be missing some very good bargains that are already foreclosed on...Call me,
Rita Harper (760) 732-3213
coldwell Banker
Everything is negotiable! Do you have a Realtor you're working with in Oceanside? More than happy toreccomend a colleague if you need one.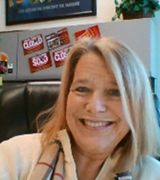 Contact