Duarte is a wonderfull city in the San Gabriel Valley. Nestled between Azusa and Monrovia, Duarte has the beauty of the foothills as its back yard and access to freeways and entertainment w/in an earshot. I would highly recommend it. In addtion pricing in Duarte is very competitive.Our office currently has a number of REOs in Duarte that stem from condos to single family residences. Feel free to reach out if you have any additional questions.
Lynn911 assistant: Isn't that our job as Realtors?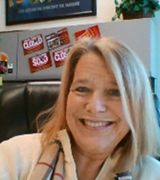 Contact
I would recommend to review media resources, city websites not only read about the community you have an interest in however determine how it compares with other cities.