Hi Kathy,

I have some charts on my web site showing market trends for Reston over the last two years: number of closed sales each month, average days on market and median/average sale prices. Click on the web reference URL below - it will take you straight to the Reston Market Conditions page. And, of course, feel free to contact me if you have any questions.
Kathy
See the link below for Trulia's stats on home sales. The rule of thumb we use in my market is a home purchased after 2005 is probably going to be worth less than they paid.

If you are thinking of selling in a buyer's market here are some thoughts for you to consider:
1, Why am I selling? If the purpose is to upsize, which is common, in most markets the higher the price, the greater the adjustment. That means that although your home may be worth less than you paid, a larger home has lost more value, as a percent of the sale price.
2. If you need to sell to re-locate, look at renting as an option. I became an accidental real estate investor that way and in the long run it turned out to be a great decision.
3. Timing is everything. Although no one can tell the future, in many markets it appears that the trend is downward, so if you don't have to sell, why aggravate yourself? Stay put.

If you need a reference to a top Realtor in your market I would be honored to provide you with the name of a Realtor you can discuss your questions.

Good luck.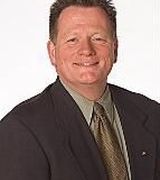 Contact
Have your Agent pull comparables in your neighborhood that have sold recently. This is your best way to research and come up with a fair asking price.