Your best bet to know what offers a builder is offering is to visit them, hopefully with a buyer's agent in tow. If they have a house that just fell out of escrow, then they are more flexible in their offering than if they are doing a build to suit. In this market, most are not keeping inventory deliberately and only doing build to suit...unless a buyer falls out during construction.

If you'd like a list of builders in these specific areas, write to me an e-mail address and I'll send them to you.
Erin
, , South Lake Tahoe, CA
Hi Paul: Although this website does not include all new home builders in Sacramento, it is an easy way to get started rather than visiting all of the new home subdivisions. You can search within your price range, and then you can call the home builder's on-site sales representative. The Sacramento Bee Saturday or Sunday paper is also a good source since "most" new home subdivisions advertise there. My suggestion is to find youself a great agent who has worked with new home builders in the past and take them with you once you find a home you want to view. In that way, your agent can then represent your best interests when you do find the standing inventory you wish to purchase. Let me know if you have any questions.
http://www.BrandNewHomes.com
Erin Phillips
Keller Williams Realty
916-580-2227

Hi Paul,

I have been working with a buyer in the Natomas area who is looking at new homes for the last couple months, and we actually just found them a property. Literally it seemed all of the builders we looked at are offering incentives and will accept FHA financing, which as of right now is 2.85% down. Many have their own "in-house" lenders or perferred lenders, but their offerings for financing are going to be in line with what you will find by seeking out your own loan officer and loan program. The difference with using the builder's preferred lender is that as an incentive to use said lender, they may offer to pay your closing costs or $X toward upgrades. They may also offer to buy down your interest rate to a below market rate. Your agent can assist you to negotiate these terms as well.

As Sue stated, you are best suited to go out and visit these communities directly. Keep in mind that these communities generally have Mello Roos, Homeowner's Association Dues, and future (if not current) flood insurance requirements. My belief that new home buyers really do need assistance from qualified real estate professionals has been thoroughly reinforced lately while working with the Natomas buyers I mentioned earlier. While some builder sales reps are knowledgable, many are not knowledgable or qualified to answer many buyer questions. I found that most don't even know what Mello Roos are, many can't explain what is and is not included in the HOA dues, don't know the difference between Mello Roos and HOA dues, did not know of flood zoning status, etc.

Good luck to you.

Erin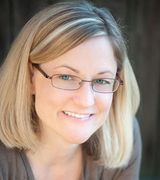 Contact