Jason
Are you selling without professional representation? It sounds like it.
I would suggest asking an attorney or a mortgage broker this question. Otherwise, this is a question that would be discussed with your Realtor. It's their job to negotiate a win-win arrangement, sounds like you need an experienced negotiator that knows their stuff. It would be a shame to lose this buyer.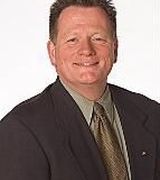 Contact
In FHA you will not be able to do that. You would be better off offer crediting them back say up to 3% of their closing costs where they can put the money they were going to spend aside to offset the costs or reduce the price of the house by this amount. FHA is very specific on what can and can not be paid and how money can or credit can change hands between the buyer and the seller. Goo dluck with your sale Jason.