If the appraisal was done after May 1st, the correlation between fair market value (FMV) and the closing price may be WAY off. The reason why is some what technical and starts with congress enacting the Home Value Code of Conduct (HVCC). Under HVCC mortgage and real estate professionals can no longer select an approved appraiser. Appraisals are now ordered by appraisal management companies (who now keep a large portion of the fee that used to go the appraiser). This means that alot of local and experienced appraisers are no longer able to stay in business at the new, reduced management company appraisal fee level (though consumers pay the same or more for the appraisal, the appraiser's share is MUCH less ). In Orange County, this has resulted in the use of many "out of area" appraisers who are unfamiliar with the market. In my last two deals (closed since HVCC became effective May 1), the appraisers were initially off by $100K (on a $675K FMV deal) and by $60K on a $460K deal). I had an out of area appraiser use a manufactured home as a comp for a single family home in an upscale neighborhood. Those homes often differ in price by $100K or more--just due to the fact that its a manufactured home. Its rough in the appraisal world right now. Unfortunately, this means agents have to be ready to go toe to toe with out of area appraisers to fight to get the appraised value near fair market or actual value. Appraisers are very conservative in this market...though I am seeing some stabilization in much of the OC--appraisers are slow to report increases or stabilizing market coming off of 3 years of serious drops. Combine this with the HVCC issues...and you've sometimes got some serious differences between actual or closing value and appraised value.
Orange
The truth is that there are different types of appraisals, depending upon the purpose.
For insurance it could be replacement value
For a lender they will use comparable closed sales, they will want a conservative value
For market value, it depends which way the market is trending. If the market is going up, then looking at Active and Pending listings might be the best estimate
If the market is declining, then closed sales might overvalue the property.

The most common appraisal is for property tax assessment, and these are conducted on a periodic basis, depending upon the county. For example, in Los Angeles County, there are completed once every three years.

Just guessing at your true question, in most cases lenders want the loan value to be conservative. In a declining market it is common to have a re-appraisal prior to funding to verify that the market value has not declined to the point where the underwriter needs to have the loan re-worked.

Hope this helps, post again if needed.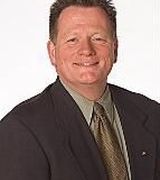 Contact
Residential appraisals are determined for the most part by comparable closed sales within a 1 to 2 mile radius of the subject property. An appraisal is the opinion of value of a professionals comparison of like properties. Lenders who review the appraisal like to see "proof" the sales price of a home is in line with "like" homes in the same area.

Regarding "closing costs", most lenders will provide a "good faith estimate" of what your costs will be for a given transaction. I have found most will be within a $100 of the actual closing amount. The variance usually involves the date of closing during the month and the effect that has on "payoffs" (interest), pro-rata taxes etc.

Buz