A Bi-Level home is a taste. Originally, these were manufactured homes for communities, you chose the finishing touches, and if you wanted a powder room or full bath on the lower level. These homes were built in a factory, and assembled in approx 4 or more pieces, on the lay of land made for. If you were lucky to buy one of these homes from scratch, hopefully the land you owned has a good space wide for the nice size home. Other smaller sized lands, you kind of got short changed on some room sizes, the layout was generally the same as a standard larger home. As for the Bi-Level not selling well is that the house could be too narrow for some people, if it is on the smaller piece of land, people do not understand how the lower level could be rented out if has full bath downstairs, or people just do not like the fact that you would need to climb up stairs outside approx 7 or more to the main landing and then have to climb up more stairs to the main level of the home or down stairs to the bonus level of home.
I would have to admit, when my family had one there was a lot of room for storage, on the ground level, had a nook under the stairs for storing lawn or garden supplies, as well as a mud room off the garage, same area had the washer and drier hidden away; there was a full attic where it could be walked into and stood in for a tall person. My family had put in themselves an attic vent, so that you could expel any additional heat in the home so that if had central air could cool faster, must have all windows open for venting.
Another reason why it takes longer for those homes to sell is because the property value is higher for these complete homes. If you look at the market, these homes are priced more expensive and could also effect property taxes to where it could price people out of the house. I personally would like to own one if it was in my budget. On the other hand, ranch style homes are easier to to get into, and out of.

Preferences regarding home styles vary geographically, so it'd be best to talk to one or more Realtors in your area to find out what buyers are looking for, and what they're avoiding.

Having said that, here in Northern Virginia (just a Jeanne said regarding New Jersey) colonials are definitely the most popular. Ranches and Cape Cods are also pretty popular. Split foyers (in which you enter a home, and immediately must go either up or down) are less popular.

Even within particular styles, there can be a lot of variation. For instance, a lot of Capes were built with unfinished upper levels. I've seen some very nicely done (for instance, a bedroom at either end, and a bath added in the middle, usually at the rear of the house). And I've seen some very poorly done (for instance, the stairs lead up to one end of the upper level, and two bedrooms were constructed...but you have to walk through one to get to the other, and no bath was added to the upper level). So, beyond the specific style, look for functionality.

Also--and particularly because you raised the point about getting "stuck" in something--watch out for anything that's real trendy today. If it's a trend today, it probably won't be tomorrow. For example: A large master bath is nice. But I've seen people take the small bedroom in a 3/2 rambler and convert it entirely into a humongous bath with jacuzzi. Or--and this may be heresy--granite countertops and stainless steel appliances are so trendy right now that I'd bet in 10 years they'll "mark" a home as having been built in 2005-2009. Just like Harvest Gold appliances mark a home as having been built a couple decades ago. It's the same as with kids' names: "Jason" and "Britney" are popular names (or were a few years ago), but in 15 years someone named "Jason" or "Britney" will be pretty much pegged into a narrow slot, chronologically.

So, in general, look for things that have been time-tested. Then look at major trends (for instance, larger kitchens). Then, be cautious of anything that's become hyper-popular in just the past couple of years.

However, you do have to be happy and comfortable with anything you buy. So, don't "settle" for a not-so-nice colonial if you see a fabulous split that offers everything you're looking for. But--addressing your specific question--do keep in mind the difference between items of proven value and appeal, and items that are out of favor, or have a good chance of falling out of favor.

Hope that helps.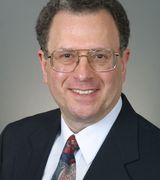 Contact
Hi Alison, Jeannie Feenick here from New Jersey. In our market, Colonials are the most desirable style of home to buyers. Some of most popular communities have great areas with predominately bi-levels and splits, evidence of when the neighborhoods were developed. Those homes continue to sell well largely because of the desirability of the area not the house style.
I would say that your instincts are spot on - evaluate the home based on what you like, what you can afford, location desirability, and understand that the style of the home may impact the time it will take to sell it in the future. But if it is a style that is common in the area, it will be an easier sale than if it is an uncommon style in the community.
Good luck to you!
Best,
Jeannie Feenick
Weichert Realtors
Search and connect at
http://www.feenick.com