Patricia
This is one of those questions that we on Trulia may inadvertently do more harm than good trying to answer.
You do need the advice of a local attorney. For other readers, this is a great reminder about putting your affiairs in order BEFORE you need them.

Best of luck to you.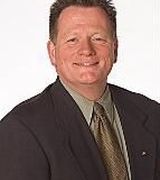 Contact
You'll need an attorney to handle this. It can get very complicated if it is not handled correctly. Whoever is handling the estate of the son that died should be able to guide you appropriately. It depends on state laws and if that son had a will. If he had children it could get more complicated.