BEST ANSWER
This number will vary by geography. Are you asking about Newark, specifically? The percentage will also vary according to what list source you are using.
If you are asking about published lists such as Realty Trac, the information that appears on their lists (and fed to other sources from their list) is gathered from public filings at various courthouses across the country. If you are asking about how many filings there were in Newark, the information could be obtained at the local courthouse.
In NJ, all foreclosure actions are filed in Trenton, and assigned a docket number in sequential order. All foreclosure filings are easily identified with "F" preceeding the docket number. Some cases are transferred to the court of local jurisdiction; others reach final judgement in the Trenton foreclosure unit or are resolved and never leave the Trenton foreclosure unit. The number of cases actually transferred to a jurisdiction will not reflect all the filings.
I don't know of a particular source that will give you a town by town report. You can get state data at a number of sites. My reference to these sites is not an endorsement of the services or products that they sell.
http://www.foreclosures.com/stats/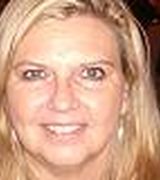 Contact
Lindad,
Although I do not know the actual percentage of homes that go to sheriff sale, keep in mind that depending on where you are retrieving the foreclosure information....not all websites are up to date and some that are in pre-foreclosure (notice of lis pendens filed) are worked out between the owner and the mortgagee. Other homes may be listed and sold on the market with a broker/FSBO before ever going to sheriff sale. If looking for foreclosure in Essex County (Newark) and the surrounding towns, check out
http://www.essexsheriff.com/index.php?option=com_content&amp…
Gina Chirico, Sales Associate
Prudential NJ Properties
973-715-1158 cell
973-239-7700 ext 132
GinaChirico@PruNewJersey.com
To answer this question you will need to know how many homes have appeared on the foreclosure lists and how many have gone to sheriff's sale then you can determine the percentages.

I don't have all that data handy or intend on doing all the research to find out. The answer will serve no purpose. The best question may be have foreclosures slowed down or gained momentum?

Sorry I couldn't be more help with your question as far as the percentage rate goes.