Bryan,

As previously states, this is a question best served by directing it to a real estate attorney.

Good luck
If the taxes are past due and the owners will not come forward and pay them the property will probably be sold in a tax sale. It might be a cheap way to buy the property you have been living in.

Here is what a NM Attorney on Yahoo Answers had to say about NM Squatters rights. "Squatters rights" are "adverse possession" under the law. The NM Statute is cited above. He didn't gain possession of the property as a "squatter" if he had permission from his mother to live on the property (his possession was not adverse). Unfortunately for your friend, under N.M. property law, all transactions for the transfer of property must be in writing, so if he doesn't have any document he has a very tough uphill battle to gain title to anything.

If you would like me to look into anything for you give me a call. 799-9500, Im at Weichert Realtors.
Sounds like a great question for a Real Estate Attorney.

The real estate pros on Trulia are mostly Realtors and we will not be able to give legal advise, especially concerning things like this. Your best bet is to consult a real estate attorney that practices in your local area.

Best,
Sylvia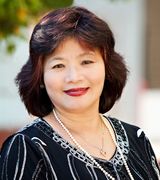 Contact