Marian,

We had a little delay on friday in delivering email alerts. The problem was resolved friday afternoon and you should now be receiving all your alerts. If you still having problems please let us know.
Jamie
Marian,

I am having the same problem since yesterday at 2:00. I have gone into the home page of Q&A and chosen to receive alerts from all locations. Then I have gone into my personal profile and saved every area of interest. I even changed to my different email address on my profile just to see if it made any difference.
I also attended Trulia's webinar this morning, and followed the same thing that I've already done...but nothing. HELP!!!!!!!!!!!
Marian....

When answering a question be sure to make sure the box is check when you answer so you are alerted. Good luck.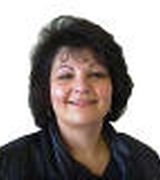 Contact