The good thing about commuting from Newtown is that you have the choice of whether to take the Merritt or the 84 to 684 route. I used to commute to Westchester, and sometimes varied it just for a change of scenery! It really depends on the hour you leave your house, and weather and accidents play a big part. I don't believe that one is always better than the other. I grew up in Westchester County, but moved to Bethel and then Newtown 16 years ago, so I know the areas and the driving times very well.
I wouldn't use the Merritt Parkway at all. I would use 684 and 84. I live in White Plains which is one exit south of Purchase on 684. I can make it to Newtown in a little less than one hour. Rush hours are not as awful on 684 as they are on the Merritt. The Merritt is ALWAYS backed up during peak hours and everything is at a crawl. 684 may have heavy traffic, but for the most part, the traffic moves. I would allow about 70-80 minutes during peak rush hour. Also, I don't know that much about the traffic on 84 during peak hours. I know more about 684 - so that's a caveat. Does anyone know what the traffic around Danbury is during rush hour????
Hi Theda,
I used to commute on Merritt Parkway for many years. It was much shorter distance from Westport, CT to White Plains/Purchase NY. It took me 30 min with no traffic and up to 2 hrs with a heavy traffic (at least once a month). From Westport to Newtown you have at least another 30 min. The traffic is very heavy between Bridgeport/Fairfield all the way to Stamford starting 7-7:30 AM at the latest. The reverse commute is very heavy starting at 5 PM. As a matter of fact, at least it is what I remember, the reverse commute is much more unpredictable and prone to delays. The solution? Drive to work early in the morning (leaving Newtown at 6 AM at the latest) and coming back late (after 6:30 PM or later). Possibly it changed, but from what I hear from my friends in the area - not much.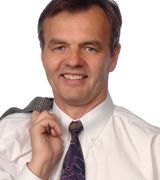 Contact