Haig Istamboulian's answer
Hello,

Send me an email and I can send you a few packages of different homes in a few different cities. I have them in a PDF presentation that you can view and see how much return you can make on your money.

We deal with a few different investors and have many turn-key properties in different cities.

My contact information is below, I will look for your email and respond.

Thank you,

HAIG
Elias Realty
(248) 379-6547
realtorhaig@aol.com
You didn't specify your role. Are you a wholesaler? Maybe another investor?

Assuming you're a wholesaler, network with other wholesalers. Offer a revenue split, or suggest a finder's fee.

Increase your marketing. Figure out what's been working best for you (postcards, bandit signs, etc.) and ramp up those efforts.

Network with Realtors and mortgage brokers. Lenders often are approached by people looking to refinance . . . except they've got no equity in the property. That may make them candidates for selling, and for the offer you'd make. Realtors also may have leads that they can't use, but which you'd be able to.

Those are just a few thoughts.

Hope that helps.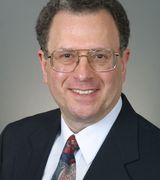 Contact