Sometimes people will rent out rooms in their homes. (Or the basement of a home.) The listing is put in the MLS, so it's correctly indicating that only one bedroom comes with the transaction. But the listing also correctly indicates that it's in a single-family home.

Ask your Realtor to determine what the situation is.

Hope that helps.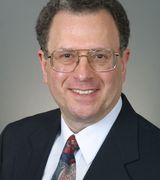 Contact
"Single family" simply means it is not a condo or duplex, but a single dwelling, so it can have only 1 bedroom. I suppose, technically, it doesn't even need a living room...it needs a kitchen and a bathroom, after that it's all gravy!
Hello Rosemarie, which home are you referencing? if you indicate the address I will be able to answer your question.