BEST ANSWER
To Dunes: Neat site. I wasn't aware of it.

SB: Regarding how negotiable rental rates are, they are negotiable, but generally not by too much. If you're buying to rent a property out, pay very close attention to the top of the market and don't assume you can get any more for it. On the downside, depending on the market rates are often fairly firm. In Northern Virginia, for instance, on a property that rents for $2,000 a month there might be $100 or so "play," but it'd be difficult to find a property listed for $2,000 that you could end up renting for $1,600.

In rentals, often negotiability is tied in to length of lease. The longer the lease (sometimes) the lower the monthly rent can go.

On the other hand, remember that people who bought their properties in the past few years may be paying more in PITI than rent brings in. So if someone's paying $3,000 a month in PITI and the going rent for the area is $2,000, they'll want to stick as close to $2,000 as they can.

Hope that helps.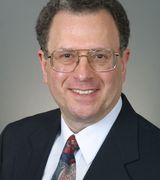 Contact