The landlord is responsible for "normal wear and tear." (The tenant is responsible for damage.)

However, defining it is not easy. It's often comparatively easy to define damage: a broken soap dish, a deep gouge in the floor (just two of the items I ran into with a rental property). But: slight scuffs on the walls, carpet that looks a bit worn after a few years--that's really normal wear and tear.

Many landlords figure they'll have to repaint and recarpet after a number of years--maybe 3-5. But if a tenant moves out after only a year and the place is so dinged up that it needs some repairs and repainting, that's not "normal" wear and tear. And, honestly, a family with 3 active children is going to cause more wear and tear than an elderly couple with no children.

A lot of it is a judgment call.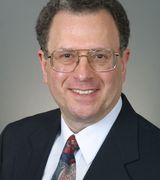 Contact