Mario Pinedo, Ccim's answer
There are many tenants rights organizations - look up one in your county and tell them the situation. Also, call your landlord immediately and tell him that you want a repair person at the house today. If not, then you will use the help of the tenant rent organization to sue him for not delivering usable living space to you. You may have rights to be compensated for the time you went without heat. Please contact the rent board in your area as soon as possible. They can give you good advice.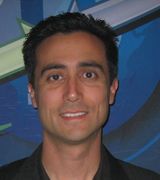 Contact
You have the right to put your rent money inan escrow account and continue to pay it to that account until it is finished or pay for the repair yourself and deduct it from the rent you should have paid.