Hi Angela. You can conduct a search for cost of living calculators. Below is a link to an online calculator that I thought might be helpful to you. Good luck.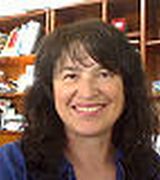 Contact
Angela,
In addition to checking out the various moving calculators around the net such as the one mentioned already, keep in mind that Nevada has no state income tax, and while property taxes are relatively low comparative to other major metropolitan areas across the country, they will continue to be low because a cap was placed on how much the tax rate can be raised, so it won't get grossly inflated like what happened to California.
Check out the Relocation Page on my website at
http://www.PrimeRealEstateLasVegas.com/relocation.htm
to find out contact information and websites for all of the local utilities, as well as information about the Clark County School District and the Nevada DMV.
As far as prices are concerned, it really depends what specific area as well as what specific criteria are also in the size home you mentioned. Homes that size in Henderson will realistically start around $170K and go up from there, with obviously some exceptions. To get into more specifics, please e-mail me anytime at mike@primerealestatelasvegas.com, or call me at 702-370-3521.
Henderson is truly a great place to live, I live in the Green Valley area in Henderson myself so I can help you out with whatever questions you have.
All the best,
Mike Dobranski, REALTOR®
Prudential Americana Group, REALTORS®