Hi Eric, The property that you asked about has been sold. It is shown as a pending sale as of two days ago.
It was listed for $224,900 and was only on the market at that list price for 12 days before it went into contract.
There are many properties in Lincoln of a similar size. The inventory of homes should still be very robust when you do relocate. I salute you for your advance planning. 11 months is a long time to plan ahead for a purchase, and it is not too early to be thinking about which town near Beale that you would like to be in, get familiar with the housing costs and the quality of life in the towns and neighborhoods, and schools if you have children.

I would be glad to tell you about housing opportunities in our Placer county towns. Roseville, Lincoln and Rocklin. as well as competing towns in the next county next to Beale: Wheatland and Marysville.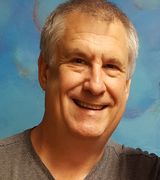 Contact