Be advised that property is not for rent, do not send any money. The Trulia for Rent ad is not genuine.
Our firm had the listing on this property when it sold in May for $540,000 all cash. it appears to have some updating done now which was sorely needed. There are 4 bedrooms, all at the same end of the house. There are 3 baths, 1 hallway, 1 Jack n' Jill shared by 2 bedrooms, and the master bath. The house has new flooring now and updated kitchen and bathrooms.
2512 Morley is for sale at the list price of $639,900. It is not offered for rent. Mike S. is right. The rental listing was phony.
The sale listing by Blue Mountain Realty is the correct advertisement.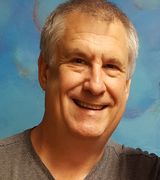 Contact