I think the soccer moms will probably gently set aside their twins and their decaf lattes, and then use their double strollers to beat the tar out of the hipsters, knocking them out of their ironic t-shirts and skinny jeans while also possibly breaking their thick-rimmed Buddy Holly glasses. But let's all hope for peace, instead, even though peace would be less entertaining.
What actually makes you think those are seperate groups. Watching each group of young adults age and start families is what real estate is all about. Hipster Soccer Moms.
Also if property values improve too much in Dolores Park or any of the areas around it no one will be able to afford to live there.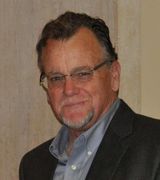 Contact
Lee,

This is a good and funny question! Maybe the South end of the park will be more focused on those soccer moms and their children and the North side will be full of 'hipsters'. Either way, people will have to make room for both and find a way to get along.

There is no doubt that the new playground brings in more of a focus on families nearby and can only help the values in the area. I certainly couldn't imagine that something that nice would bring prices down but stranger things have happened in the world.

Gabriel