There isn't one. Not real comps.

You can develop some, presumably, through online tax assessment records. That's public information. And then you could make adjustments. It might be best, though, just to pay for an appraisal. Either that, or ask a Realtor who's experienced in commercial property to do a CMA for you.

As for the deadline within which to appeal, that'll depend on your jurisdiction. Check with your local tax assessor.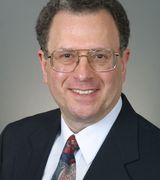 Contact
Specific answers:

What site[s] can I get commercial real estate property comps for assessment appeal?
In many commercial property transactions the underlying factor that drives the value is dependent on occupancy. Therefore (unlike residential ) the comparable property should be distinguished by the income received. Information for such comparisons can be found on sites like LoopNet and CoStar wherein the listings generally have lease rates as well as overall asking and selling price points. They will require a fee to access detailed information – this is where the services of an experienced professional are justified – as most professionals have membership in sites providing such information.

Is there a 90 day rule for commercial comps as [there] is for residential?
A 90 day rule is generally associated with new loans in residential lending policies. Commercial lending is supported by policies that provide a true and reasonable opinion of value. Since commercial properties do not transact as often, it is likely that values would be considered using data beyond the 90 day period.

Hope these help. Best of luck.
Getting Commercial Comps will be much more of a challenge than residential. Depending on the amount of the abatement you are seeking you may want to enlist a commercial appraiser ( which will cost $ ) or contact an experienced local Commercial Broker who may assist in order to get his foot in the door with a local commercial property owner. I know I have always offered tax abatement assistance for that very reason. What better introduction can you have than saving a potential client thousands of dollars on an on-going basis?