Hi Oma,
According to the Forbes 50 Most expensive zip codes in the US #32 New York, NY 10024 - Upper West Side - median home: $2,486,757 10024 is in the West 80's and 90's.
http://nycblogestate.com/2010/09/manhattan-zip-codes-forbes-…
Zip code 10023 the West 70's did not make the Forbes most expensive zip code list.
There are many famous celebrity buildings with grand apartments on Central Park West.
The Eldorado is at 91st and CPW has a 7 bedroom for $14,110,000.
The Beresford between 82nd/81st currently has a14 room apartment for sale for $29,750,00
The Majestic between 72nd and 71st has an 8 room apartment asking $16,750,000.
The Castle at 455 CPW at 107th Street has an apartment for sale asking $12,500,000.
Prices along Central Park West have more to do with the specific buildings, amenities, apartment size, room count and views than whether they're on79th 71st or 92nd. Currently on Central Park West apartments range in prices from a $495,000 for a 1 Bedroom at 400 CPW to a $35 million apartment at 15 CPW.
http://nycblogestate.com/2011/09/apartments-on-central-park-…
I've lived and worked in the neighborhood for years. Feel free to contact me with any questions or if I can be of any service helping you find your dream home on Central Park West.
Best,
Mitchel Hall, Associate Broker
The Corcoran Group
917-312-0924
MHALL@corcoran.com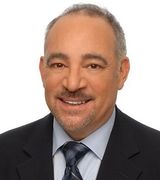 Contact
Oma,
That's a very interesting question. There was a time when above 86th St. was not as desirable as below. However, the 90s are just as acceptable these days with only a small price differential. BUt when you come to being on Central Park, that difference fades. Being on the park adds a premium like no other. There are all kinds of factors that go into pricing which make no two apartments ever exactly comparable. So better views, better flow to the floor plan, more upgrades could make a 92nd St. park apartment more than one that rates less on these variables and is in the 70s or 80s.
If you are thinking of making such a purchase, I would strongly advise you work with a skilled, experienced agent to guide you through and get you the best terms and price.
Best,
Jenet Levy
Halstead Property, LLC
jlevy@halstead.com
212 381-4268
http://jenetlevy.halstead.com
for all NYC listings
Hi Oma,
That's a great question. There is no exact formula for determining an average price difference between those two locations because buildings are going to have different amenities, underlying mortgages, common charges, etc. All things being equal, you could expect an apartment on 92nd and CPW to be anywhere from 5 to 15 percent less expensive, although you'd be hard pressed to find two identical apartments in two identical buildings in those two locations -- part of what makes New York City great!
Please let me know if I can assist you further and help you with more specific details about the apartment you're looking at.
Best regards,
Bruno J. Navarro
Licensed Real Estate Salesperson
BOND New York Properties, LLC
1776 Broadway, 19th Floor
New York, NY 10019
212.804.8948 mobile
270.675.9195 fax
http://NYCApartmentAgent.com