Dp2's answer
Mike,

David & I do alot of business in Sheepshead Bay. There is statistical information on the MLS

From our experience co-ops have become very popular in recent years, and there is also demand for 2 family homes, particularly in the East 20's streets.

Call us for more specific information and we would happy to assist you.

David Rogoff & Bonnie Chernin
Fillmore Real Estate - Branch 19
Brooklyn , NY
917-593-4068 - David mobile
646-318-5061 - Bonnie mobile
e-mail: davidrogoff@Fillmore.com
I don't know if you mean doing it on Trulia, or just in general.

In general, the MLS can generate all that information and more.

Just a few things to watch out for: At certain times in the economic cycle, one type of housing typically will outperform another. So it's reasonable to look at trends during, say, the past 6 months to see what's been doing better or worse. And if economic conditions continue about the same, those trends probably can be extended a bit into the future.

But it'd be dangerous, and not too accurate, to assume that the segment that dropped the quickest during the downturn would be the one to recover the quickest. Or that the trends today will be valid 18 months from now.

It also helps to look within price ranges. In Brooklyn, it may well be different, but for example: Where I am, the biggest drop in prices generally was in the lower-priced homes (former renters who'd stretched themselves to buy, and used all sorts of tricky and undesirable loan products) and in the upper-priced homes (where there was thin demand to begin with). The mid-priced homes actually retained most of their value.

And look out for temporary distortions. The first time home buyer tax credit, for example, generated a lot of buying interest, but much of it was concentrated at the lower price points. Home sales have slowed way down since April 30, but unevenly across the board--with (understandably) the greatest hit being taken by those lower-priced properties.

So, while what you're asking for certainly is available, just understand that there are a lot of mini-markets and micro-markets within the broad range of, say, condos or single-family homes.

Hope that helps.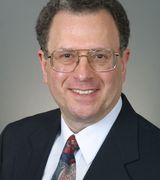 Contact