There are a lot of rules and regulations. They vary by jurisdiction.

In addition to getting the zoning, permits, etc., there's also the issue of dealing with the residents and finding responsible, dependable workers.

Here's what I'd suggest: Investigate the licensing and zoning angles. But also: Get a job at an assisted living facility. See what it's actually like. See what happens and what the residents need. See what the pay's like. See what the relatives and family members are like, and what they expect. Do it for a month or two. See if it's what you're envisioning. Then, if you think you still want to do it, go ahead with all the steps necessary.

Hope that helps.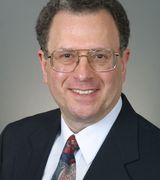 Contact
You will find that there are not only the restrictions of your HOA but the State, County and City will have different requirements. There is a great demand, Some of your Churches or County assistance offices may be able to answer your questions. Just start surfing the web.
Margaret