The TOP SELLING AGENTS in Maryland, as in every location in this great Nation, are undoubtedly a TEAM made up of 4 to 10 Agents who specialize in representing the Banks listing REO's.
They probably don't do many individual Residential Listings.

You should be looking for a hard-working, concerned and committed Residential Specialist who will devote their time and energies to your project.

Up to you.

Good luck and may God bless
I don't know if Long & Foster is, but they're dominant in Northern Virginia, and they have lots of offices in Maryland as well.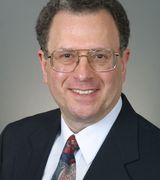 Contact
I'm not sure. If you're looking to sell, then I think you should be looking for the agent that has the most closed sales in your area. Exclude the bank owned sales as these are different when compared to a standard sales.

When in doubt...turn to Google.

Good luck!