Hello Maggie. Title Companies are not in the business of giving out free preliminary reports for properties that have not yet been listed. They will provide a prelim with the expectation that you use them to handle the escrow. You can probably get a prelim without giving them the escrow, but you should be ready to pay for the preliminary report out of pocket. Most agents will not want to pay for a prelim out of pocket. If I utilize the services of a title company to do my due diligence, I do it with the expectation that they'll assign an order number and I won't ask for a prelim until I already have the listing.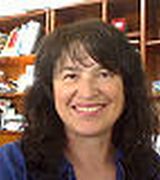 Contact
I always order a title check before going to see the seller about listing a property. If there are problems or discrepancies, I can ask the 'seller' about them during our consultation. First of all, the person wanting to sell the property needs to have clear title to it; their name needs to be on the records. Secondly, I need to know what liens are on the property. If the seller neglects to give me accurate information, intentionally or inadvertently, that's good to know up front - I may choose not to work with a person who cannot be honest with me.
I've known it to be done. There are some restrictions on it. Get a title/escrow officer you know and trust.