Your profile says "just looking" so I am assuming that your question is about your property. You should be able to ask the County Recorder's office for copies of liens against your property.

If your interest is another person's property I think that they would have to do the same thing. In most cases these checks may not reveal all liens. If you have concerns you should talk with a title officer. Property profiles are not a complete source for liens.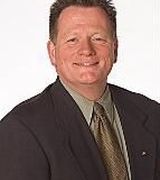 Contact
Tula
If you have an agent they can get a property profile. If you do not have an agent, call a title company and ask them to give you a property profile. Keep this in mind if you are going to the auction. You need to pull another property profile right before the purchase because things can pop in the few days before you hit the auction.

If you are purchasing through an agent, they should be on top of everything regarding that property at the time of the transaction.

Good Luck!!!
Recorded liens will be in the real property records at your county clerk's office. Many counties have these records online and you can check a specific property by legal or common description, or by deeded owner's name.