The attorney normally does all governemnt required forms as part of the closing at the closing table. You need your social security number and a govenment issued phtoto id.
Chad

Ditto to Keith's response. If you are the Seller (or even the buyer), there is no need for your income to be verified. As far as I know, the only 1099 Doc is a tax statement recording income given to sub contractors which is used in filing income taxes. I've no clue, and maybe you need to ask the buyer's attorney directly why he would need such documentation, if you aren't using a Realtor. Otherwise, your Realtor should be walking you through this process. Many issues arise in transactions, such as this. Realtors do much more than just show pretty houses all day! Good luck! ;-)

Vanessa Riffelmacher
Graduate of the Realtor Institute
REMAX Colonial
978-877-8087
Chad
Did you use a REaltor in this transaction? I do not work your market, but I cannot imagine why your buyer needs a 1099. I would speak with a CPA for financial advice.

In California the Franchise Tax Board requires proof that you are the legal owner and also retains a portion of the proceeds to make sure that any taxes due are paid. Perhaps your state has similar laws.

I would definitely ask.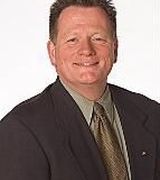 Contact