Your best bet would be a Realtor in the area. It won't cost you anything, and you should get a reasonably accurate figure.

You can pay an appraiser--it might cost $300-$500--for something a bit more formal. But unless you NEED an appraisal, I'd suggest the Realtor.

You also can try the online tools that'll produce estimates of your home's value. However, those are terribly unreliable. Maybe worse than worthless, since they could cause you to substantially overprice or underprice your home...or overprice or underprice a home you're considering buying.

Hope that helps.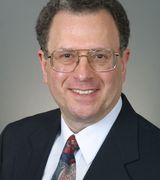 Contact