There is confusion in your question. If you stop paying taxes the county seizes the property not the bank. If the bank is aware that you are not paying the taxes they can force foreclosure on the note to prevent the county from getting the property and them getting squat.
A first mortgage or deed of trust can be superceeded by the tax lein that is placed on the property each year. All counties have ways for you to rememdy the situation if you get behind on the taxes before the courthouse step sale of the property for the back taxes. Many even have time periods where you can get the property back after it's been sold on the steps.
Also when the county sells on the steps the lender is typically the buyer to preserve the asset. They will pay hte taxes and get the property.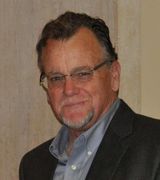 Contact
You have a very good question. If you have been escrowing your taxes with your mortgage company, the mortgage likely has paid your taxes.Your 2008 taxes were due September 2009. Your first installment for your 2009 taxes will be due June 1, 2010. If your taxes have not been paid, Illinois is one of the more lenient states and provides options to reinstate. If you are not paying your mortgage, the mortgage company will eventually foreclose on your property. Obviously that is not good at all for your credit rating. It is important to work with your mortgage company. There are new rules the mortgage companies can use to help you. Another option would be to sell your property as a "short sale". Here again it is NECESSARY to communicate with your mortgage company. Hiring an attoeney to guide you would be very beneficial.