Keith Sorem's answer
Vipin
You need to discuss this situation with a CPA. there is a large impact on your personal tax situation, particuarly if you are not planning on purchasing another primary residence.

Overall the Seattle market is very slow, values have declined, so renting it out is probably the best option.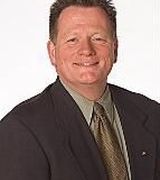 Contact
You must feel like you have to decide whether to bleed slowly or quickly! I don't have an answer, but I do have a question: Have you factored in any tax consequences (either way?) Maybe a tax writeoff could offset some of your loss - you should talk with an accountant!
My advice would be to rent it for the next year and see how the market is doing in March, and possibly even 2 years from now.