Ginger
Technically square footage of living area is computed by measuring the inside of each room. The assessor's square living area is based on the permits that have been approved and work completed.
The key to avoid lawsuits from buyers regarding disclosure issues is to be honest.
If the assessor's records show 1200 s/f, then in the MLS and in all marketing materials you quote the source: 1,200 s/f living area per Assessor. However, it is not uncommon to have properties, particuarly older homes, that have a variance between what exists, and what is on the Assessor's records.

As the home owner, I recommend obtaining copies of the building permits to see what is what. If in fact you have permitted living area not showing properly, this can be corrected, however it takes the assessor's office time, so you might need a short-term work around.
If the area is not permitted, such as a "bonus room" or a "finished basement", the highest value is obtained if you can get the governing locality to issue a permit for the work. For example, if your home burned down, the only space covered by insurance is permitted space. So if you can get retroactive permits, that would be great. However there may be some issues. Ask your Realtor.

Lastly, if you have unpermitted space I would disclose the amount of space and (check with your Realtor) "Buyer to check to their satisfcation regarding concerns".

To my knowledge there is no "leeway" Be accurate, and quote the source for all listing data.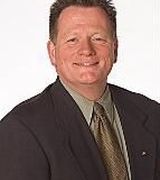 Contact
All space is permitted. There is a finished walk out basement (again, permitted.) The assessor does not include the finished basement in GLA. So if I understand correctly, you would subtract all of the interior and exterior walls from the calculation of finished space?