Champ
The rule is that if the property is four units or less, it is treated as a single family home...meaning that the income of the buyer and the value of the property figure into the purchase.

If the property is more than four units, or is a commercial rental (strip center, store front, etc.) the income from determine the value.

I would ask a Realtor to analyze your situation and give you some options.

I would also check with my CPA on tax consequences and options.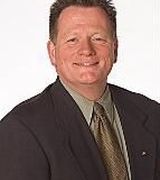 Contact
If you have a commercial property that has produced income for you, and that is how you want to base your calculations for a sales price, yes, there is a formula. It has to do with income, upkeep/maintenance, depreciation, etc.

Then there is always the tried and true method of appraisal or comparative market analysis.

I would be happy to assist you with your quedstions, since it is very confidential. Please feel free to email me to discuss or call me.