R
What does your agent say?

If a home has a certain market value, then that market value takes into account the current condition.

In most markets buyers want value, so IMHO it probably makes the best sense to price the home at market value and state that you have already taken into account the allowance. It may be that the buyer will want a cash allowance, in which case I have seen that added to the purchase price. In some cases that may cause an appraisal valuation issue.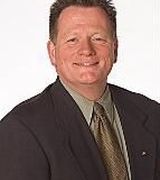 Contact
I agree that if you have an agent, this is who you need to discuss the strategy with. I am a bit confused by the term "allowance" - I am not sure exactly what you're referring to - there are escrows for certain repairs, there are also credits for others. However, a buyers lender must approve either and that can get tricky depending on a lot of specifics we can't tell from this post. Also, quite honestly, it might not be a good idea. For example, let's say painting is the issue. If I were the listing agent, I'd tell you that a painting allowance is not likely to be approved by a lender, and besides you'd get double or triple hit on it. You'd be better off to just paint it before it goes on the market -even if it meant using a credit card. So long as you are pricing to sell quickly, you'll be able to pay the credit card pretty quickly. Staging, repairing and pricing packages are all part of the strategy and there are many things that go into choosing the right strategy - that is where an experienced agent works to your benefit. I don't work Alexandria, but I know a couple of really, really good agents there if you need a referral you can email me - vchrisner@kw.com
There are various ways to do it to make it attractive to a buyer. Do you have a listing Agent? That is who you should be asking this question to. If you don't I'd be happy to come and meet with you to discuss listing your home for sale and what the options are as far as buyer allowances and how to approach them to make your listing or offer more attractive.