Jack
Are you serious?
When you submitted your short sale package your Realtor included a financial statement outlining your assets, right? So they already know, so it should not make any difference.

Of course, if you lied...well, maybe you don't deserve a short sale if you misrepresented your financials.

Let's see how others think. Sorry, but I am a buy the book type.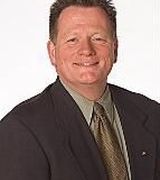 Contact
When doing a short sale many factors have to come to play. The bank will definitely want to see your bank statements repeatedly and updated as the short sale process continues. However the reason why you are doing a short sale is very important, In order to do a short sale you have to prove insolvency. Maybe you are getting a divorce and the sale is court ordered and you are upside sown. Maybe you lost your job and that's all the money you have to live on.
I had clients that had bought a house and then had to short sale their previous house because they could no longer afford to mortgages. My client made good money and had money in the bank. He did have to bring in some money to get the short sale approved put the small amount was worth it to him seeing as his house was $250K upside down.