Every area is different but basically means there is someone trying to buy the property and there is something they are waiting on like appraisal or home inspection but the show leads me to believe the listing agent is not satisfied the those conditions will be met and is hoping agents will still show and hopfully have a backup standing by
It most likely means that there is a pending contract on the property, but showings are still permited on the property. This means you can also often write a "backup" offer to be next in line should the first fall through.
Depending upon your local Multiple Listing Service's legend for status codes, I believe that "Pend Cont Show" means that the property is under contract but is still available for showings to other perspective buyers (perhaps, there are financing, inspection, or sale of home contingencies in the contract that have not yet been met, removed or satisfied).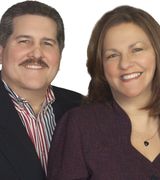 Contact