I'd say "Check with a lawyer," but it's really not worth it if your expense in question is a credit report fee costing, what, maybe $50? I'm not a lawyer, so this isn't legal advice. However....

If you actually had a signed, ratified contract, and you absolutely wanted the house, you could ask the lawyer about "specific performance." If all you're after is the credit report fee and maybe a few other expenses, you might consider small claims court. Different jurisdictions have different regulations and requirements, but in many areas you don't need (and in some aren't permitted to use) a lawyer.

And if you did have a contract, the sellers may be in more difficulty than you realize. They may owe their agent the commission, even though they decided not to sell.

Further, the sellers may change their minds again. If you're really interested in the home, have your agent watch it.

Finally, realistically, don't sweat the small stuff. Reimbursement for a credit report fee, plus gas (even at $4.25 a gallon) ultimately is "small stuff."

Hope that helps.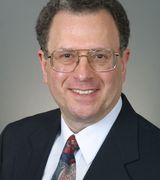 Contact