Your buyers agent can assist you with all these questions.

Sales offer are based on many factors, best have all data

No Realtor can render an opinion to many unknowns

Lynn911
Lionslevi, since you know the home appraised at $127K, now get a Realtor and do a
CMA or a PMA for the property.

Then figure what it will cost you to bring the home to live in condition.

Figure out if you have the funds to upgrade and repair. If so then proceed to buy it, but
it will be prudent to go in lower than the cost to repairs. So if cost of repairs is say $5K, then make an offer
that is instead $7500 lower than the CMA or PMA determined price.

Goodluck, let us know how it turns out.
Perry
Ask your Realtor.

You can offer as little as you want.

What you should do is determine what the real value of the property is. Ask your Realtor to do a CMA on the property. Then pay (and offer) no more than the house is worth.

You make your bid contingent on an inspection. So, you bid first. There's no point in paying several hundred dollars for an inspection on a property you might not even get. However, if you know a contractor, you can ask the contractor to walk through the house and give you his/her opinions of what needs to be done. It's not an inspection, but it will give you some indication of what may need to be addressed.

Hope that helps.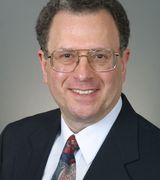 Contact