Tony Grech
, Mortgage Broker Or Lender, Southfield, MI
One other thing to keep in mind is that if you are getting a mortgage your lender may not approve the mortgage if there are health or safety hazards...
I agree with Brian. You can ask, but there are no guarantees they will do anything at all. Decide what you want to do if they don't give you the money.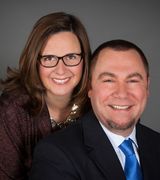 Contact
You need to ask this of your agent...pronto. The inspection is an opportunity to look deeper at the home than you can do during the showing you had with your agent. If you have an issue with the home normally asking for an adjustment to the price is acceptable. It may be rejected by the bank but you never know unless you ask.