Don Tepper's answer
As Troy notes, DC is a very, very tenant-friendly city.

However, it's also incompetent and corrupt . . . a lethal combination. And judging from your user name, you may just be one of its recent victims. Depending on who your city councilman is, you may be able to get some support or advocacy from your councilman.

Hope that helps.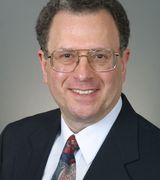 Contact
To know your rights, the best person to ask is a local attorney who can quote you local law, state law and review your case. Good luck working things out
Not knowing the particulars of the situation, I would recommend you speak with the Office of the Tenant Advocate. DC is a very tenant friendly city so the onus will be on the landlord. Their telephone number is (202) 719-6560.