If you short sale, there will be a waiting period of a few years from the date of the event before you will be able to obtain financing to purchase again. There are a lot of rental apartments and hard to find single family home rentals and then to include pets. Here are a couple places that I've referred to others that allow pets.
Skaff offers twin homes and single family.
http://www.skaffapartments.com/
Candlepark Properties are town homes that allow pets.
http://www.candleparkproperties.com/
Odds probably are slim. A short sale damages your credit, as you probably already know.
I'd suggest continuing to look for rentals in North Dakota. Just looking on Craigslist, I found a lot of homes for rent in Fargo. I searched for 4 or more bedrooms. They appear, generally, to be going for $1,100-$1,400 a month. See
http://fargo.craigslist.org/search/apa?query=&srchType=A…
I'm not crazy about Craigslist, though. My first suggestion would be to contact a Realtor in Fargo to help you. But the point is: There appear to be plenty of rentals available.
Hope that helps.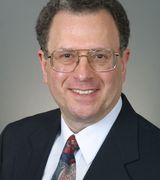 Contact
First thing you need to do is hire a REALTOR® that has training and experience with short sales. Ask them to do a market analysis so that you can get a better idea of whether or not you really are in a short sale situation. If you have owned for ten years and did not take out a second mortgage, there is a slight possibility that you won't need to short sale. Also, the amount of your down payment will come into play as well.

Do you have any funds available to bring to closing in the event that you are really close? This might be another option to help you avoid short sale. And I personally do not know of any bank that is going to give you a home loan immediately following a short sale. You might want to get connected to a property management company in ND to help you locate a place to stay in the interim.