First, it depends on whether the items conveyed. And that depends on what the sales contract provides. For instance, in some parts of the country it's usual for appliances to convey. In other areas, it's not. The sales contract should specify.

Items that are built in generally do not convey: ceiling fans, for instance. Draperies and window coverings may or may not; the sales contract should have specified.

If you're talking about personal property--for instance, a box of books in the basement--check with a lawyer. But items left behind generally would remain with the house and with the new owner.

Eight months is a pretty long time. From a practical standpoint, I could understand if the owner left something behind (intentionally or not) and a few days or weeks later wanted it. By now--and check with a lawyer--unless it was specified as not conveying in the sales contract, technically it's probably yours.

However . . . .

Unless the item has real value or utility to you and you really thought it was abandoned, what's the harm in returning the items? Boxes of books, old lamps, a collection of mugs (some tenants of mine left a mug collection behind when they moved out), a rolled-up carpet . . . I'd certainly give them back. If they're not doing me any good and they mean something to the previous owner (obviously they mean something or else he wouldn't be asking), it's just the right thing to do. And even if they do have some value, if they have more value to the previous owner, I'd give it back.

So you may be faced with two issues: Do you [legally] have to give them back? And: What's the right thing to do? I'd recommend erring on "the right thing to do."

Hope that helps.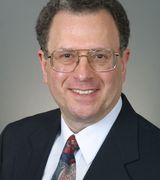 Contact
Hello Allard,
No, you do not have to give the items left behind back to the previous owner as anything that was left at the property after closing is considered yours unless it was stated specifically in the sales contract.
Hope you find this helpful.
Good luck!

Laura Feghali
Prudential Connecticut Realty