It is a really good time to sell in West Portal, limited inventory. As with most neighborhoods, values vary street by street, so it really depends on where exactly you are in WP. The value range you have indicated for your home is really competitive at the moment, so you would likely receive multiple offers if your home is correctly marketed. At the same time you have to realize that you will be buying back into the same competitive market. If weather is the single component you are trying to improve upon then I would suggest Noe Valley as good option, but it is probably one of the most competitive presently. Depending on other factors you could definitely upgrade the weather and still get more house and the village feel you are accustomed to in Bernal Heights. Are you public transit dependant? If you travel frequently for work or commute south Bernal is a fantastic option. 10 minutes to SFO and right off the 101/280 split.
Kathryn,

Noe Valley the Castro and parts of Mission Dolores. These areas are almost always sunny and offer many restaurants, cafes, shopping and public transportation.

There is no telling what interestes rates will be in the next 6 - 12 months. I feel now is a good time to make the move.
Kathryn, you might try Noe Valley. It is on the other side of the mountain. It definitely has less fog.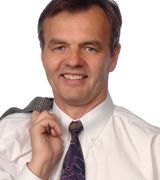 Contact