Yes, I would say that you should look no more than 10 -14 thousand from your price range. Home values are beginning to rise again and I think you are setting yourself up for disappointment if you continue to look that far above your price range.
The best thing to do is to speak with your Realtor and see about getting some comparables on the properties that you are looking into. If you are currently not working with a Realtor, please contact me and I would be happy to help you out with anything including some comparables.
Hope this is some helpful insight. I look forward to hearing from you.

Isiah Youngblood, Realtor
RealtySouth
iy1776@hotmail.com
cell 205.994.4592

Quick answer: Ask your Realtor.

Slightly longer answer: Make an offer.

Still longer answer: It's not unreasonable. If there are comps for sale at 314 and 319 (they're not really comps since they haven't sold), that means those houses are worth LESS than 314 and 319. Otherwise, they would have sold. The real question is: Are there comparable properties that have SOLD in the past 3 (or, at most, 6) months? Those are the ones to look at.

But if those houses at 314 and 319 are truly similar to yours (same neighborhood, similar age, similar style, similar size, similar lot size, similar condition), then the homes you're looking at are worth less. How much less? Impossible to say.

Recognize, however, that the sellers may not be able to accept, say, 310 for the property. That's their problem. Your problem is making sure you don't overpay.

Again: Check with your Realtor.

Hope that helps.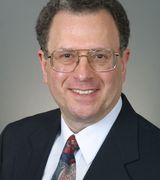 Contact