No, I don't consider it offensive at all. Oh, wait! You mean: Would the seller find it offensive? I have no idea. What's the price of the property? What's it worth? What's the seller's motivation? How long has it been on the market?

Determine from the comps what the true value of the home is. Determine what you can reasonably afford to spend. The lower of those two numbers sets the cap at what you'll pay for the house. Not a penny more. Then determine how much you like the house...how disappointed you might be if you didn't get it. That determines how close to your maximum price you're willing to offer. But feel free to offer anything under that you wish. Yes, your chances of getting the property decrease as your offer gets lower. But that's what negotiation is all about.

Don't worry about offending a seller. Focus on acquiring a property at a good value to you.

Hope that helps.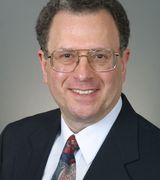 Contact
As an agent in the state of WV, it is the buyers who offer the price, not the realtor. What I do with my buyers is I show them sold comps for the last 6 months that is close to subject property such as sq. footage, age, condition etc. If this property has some major issues and the house is being "Sold As Is" then a potential buyer might have justification of a $40K below list price offer. As an agent, I write an addendum with an explanation of items that need to be fixed and present it to the Seller's agent of why the offer is $40K below asking price. Are you working with a realtor, and has your agent showed you recent comps? I have not seen the home, and I don't know the condition of your property for the reason why the offer was $40K below list price.
I agree with the first answer that a home is only worth what the market will pay. Your agent needs to run a CMA - Comparative Market Analysis - of the community in which the house you want is located. If the house isover priced, then 40K less may be what should be offered.

Do consider how long the house has been on the market and try to determine the urgency of the Seller. If the Seller does not have to go anywhere he may be testing the market.

Use the market research your agent discovers to help you determine a good offer price. ~Catherine Parker