BEST ANSWER
Unless the property will be a short sale transaction there's not a great deal of impact on your buying power. And, unless you're assuming the seller's mortgage obligations there's nothing more than a bit of insight on where the seller is coning from. But sometimes It's advantageous for a seller to take a loss on a real estate transaction especially if they are holding various investment properties at once.

While more common a couple if years ago, sellers would have to pay (instead of getting paid) when escrow closed. While they may be able to pay they might not be be happy about it.
Hi - in order to truly answer this question more information is needed. Is the purchase price enough to pay off the significant mortgage? If yes, than this would be a 'typical' transaction.

If not, than you may be looking at a short sale situation. This is, the seller must have their lender approve of the sale and agree to accept less than the full balance of the outstanding loan.

The seller and their agent would begin discussions with the lender.

Hope this helps!
Is the seller going to be able to pay off their loan? If not the sale is a short sale and you, the buyer, will need to sit and wait for the seller to get permission from the lender before the sale can move through the escrow process where you will get title.
If the lender doesn't allow the short pay off by the seller then the ratified offer is null and void and the bank forecloses. You can come back at it then if the opportunity presents itself.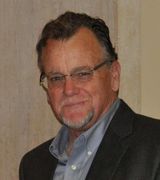 Contact